Empowering Change
The Peter Gilgan Foundation is a private family foundation. We aim to support charitable initiatives that build a more healthy, prosperous and sustainable future.
Advancing health care
At more than $325 million in donations, we're proud to be the largest private donor to hospitals in Canada.
Grants for good
Since 2016, our Grant Programs have distributed more than $26 million to charities whose work range from supporting children and families to combating climate change.
Cycling for change
Our annual cycling fundraiser, Tour de Bleu, has raised $39 million for health care and healthy living since 2005.
Tour de Bleu 2023
A record breaking $5.65 million was raised by Tour de Bleu in 2023 for Youth Mental Health at William Osler Health System.
Over the years the Tour de Bleu has raised $39 million for notable charities such as SickKids Hospital, Markham Stouffville Hospital, the Mattamy National Cycling Centre, Sunnybrook Health Sciences Centre, Women's College Hospital, the Centre for Addiction and Mental Health, Trillium Health Partners.
Thank you to all donors, sponsors, and partners!
Latest News
The annual Tour de Bleu fundraiser hosted by Mattamy Homes and the Peter Gilgan Foundation has raised $5.65 million for William Osler Health System, to support specialized mental health care benefitting youth in our community.
International Development deadline: Nov 1, 2023
We are accepting Expressions of Interest to our International Development grant program until Wednesday November 1st, 2023. This year our priorities include WASH (Water, Sanitation & Hygiene) and support for women small-holder farmers engaging in climate adaptive agriculture.
Our Year in Review – Fiscal 2023
Consultation and collaboration are at the forefront of our minds this year. It's increasingly apparent how important it is to listen and learn from our partners, as well as to share learnings with our peers.
Over 2022/23, we've engaged in funder affinity groups, shared due diligence, and launched new grant programs. We honour the expertise of those impacted and seek to follow their lead.
We hope you enjoy reading a bit about the work being done in partnership with the Peter Gilgan Foundation.
Latest News
The Peter Gilgan Foundation is pleased to share our latest Annual Report, covering the fiscal year from June 2022 – May 2023. It has been a tremendous year of growth at the Peter Gilgan Foundation, with the expansion of funding themes, staff, internal expertise, and learning, as we seek to shift more funds to our…
GTA Community Grants Program Partners Announced
In early 2023, we launched the GTA Community Grants Program, dedicated to being more responsive to local needs and more accessible to grassroots organizations and community groups.
We're excited to announce 16 new partnerships with organizations that are leaders in their communities across the Greater Toronto Area.
We hope you enjoy learning about our incredible new partners and the work they're doing in their communities.
Latest News
We're delighted to announce the grant recipients of our inaugural GTA Community Grants Program. Grounded in our commitment to serve equity-deserving leaders and community-led solutions, these grassroots and community-based organizations deliver projects that address pressing issues of food security and educational & economic opportunity. Canadian South Asian Growth and Support Services (CSAGSS) Community Matters Toronto…
Giving Back with Our Grant Programs
How it Works
Any Canadian organization whose work aligns with our funding priorities is welcome to apply to our Grant Programs. Our grants range from one-time donations to multi-year funding opportunities.
Our Funding Priorities
Children, Youth & Families
Indigenous Youth
Climate Change
International Development
Changing the World Together:
Our Grant Recipients
Since launching in 2016, our Grant Programs have supported hundreds of exemplary Canadian charities that create opportunities for young people to succeed and lead the charge for a sustainable future.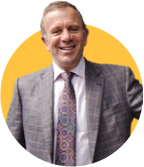 "Thank you to all our wonderful community partners. You've shown me what it really means to create something special and to make this world better." Tour de Bleu 2022
A record breaking $5.6 million was raised in 2022 for Trillium Health Partners Seniors Care Program, taking the two year total to more than $10 million!
Peter Gilgan makes historic donation of $105 million to Trillium Health Partners
Peter Gilgan has made a historic $105 million gift to Trillium Health Partners (THP) – the largest donation to a hospital in Canadian history.
The donation will support THP in building the largest and most advanced hospital in Canada, to be named "The Peter Gilgan Mississauga Hospital." It will also help expand and redevelop Queensway Health Centre, which will be named "The Gilgan Family Queensway Health Centre."
Latest News
Peter Gilgan Foundation is proud to announce a $105 million donation to Trillium Health Partners (THP) as they embark on two facility revitalizations that reimagine health care for the western GTA region and beyond.
Our Health Care Commitment
Health care is important to each and every one of us. That's why the Peter Gilgan Foundation is proud to be a long-time supporter of leading hospitals across the Greater Toronto Area and beyond. Learn about our latest contribution — the largest ever — to Trillium Health Partners.