Our Grant Programs
The Peter Gilgan Foundation's Grant Programs proudly support Canadian organizations that share our vision. Learn about our funding priorities, grant types, and how to apply below.
Grant Program Basics
What We Fund
Our Grant Programs provide funding in four priority areas. We empower initiatives that are building a more prosperous and sustainable future, both in Canada and around the world.
Priority Areas
Children, Youth & Families
Climate Change
International Development
Indigenous Youth
Turning Ideas into Impact
We respect every organization's singularity and aim to offer a range of grant types to meet their different needs.
Each year we award several single year grants, and we're also proud to have longer-term partnerships with a number of organizations.
All of our partners are achieving important work. We're so humbled to play a part in their impact.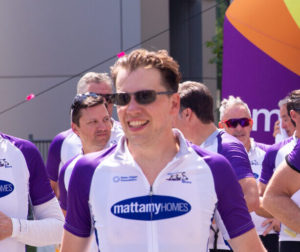 "Aligning with partners behind a common vision and funding their action is when excitement and passion for positive change is truly ignited."
A strategic direction for 2022 and beyond
It's an exciting time of growth at the Peter Gilgan Foundation. After a period of reflection and strategic review we have a refreshed direction that centres around sustainability, equity, and reconciliation.
A redoubled focus on the fight against climate change and several new themes under our other priorities mean we will be deepening relationships, engaging new partners, and growing our team.
Latest News
We're excited to share our refreshed funding priorities: Children, Youth & Families; Climate Change; and International Development. The broad priorities remain unchanged, but we've identified some areas for greater focus. We're also adopting approaches that aim to be more responsive to community needs and more proactive in identifying solutions. Find out more about our focus…
Ready to Apply? Let's Go!
We accept applications for funding from Canadian charities through a three-stage online application process. There are no deadlines, we accept expressions of interest on a rolling basis.